Vogue Summer Patterns with Fabric Matches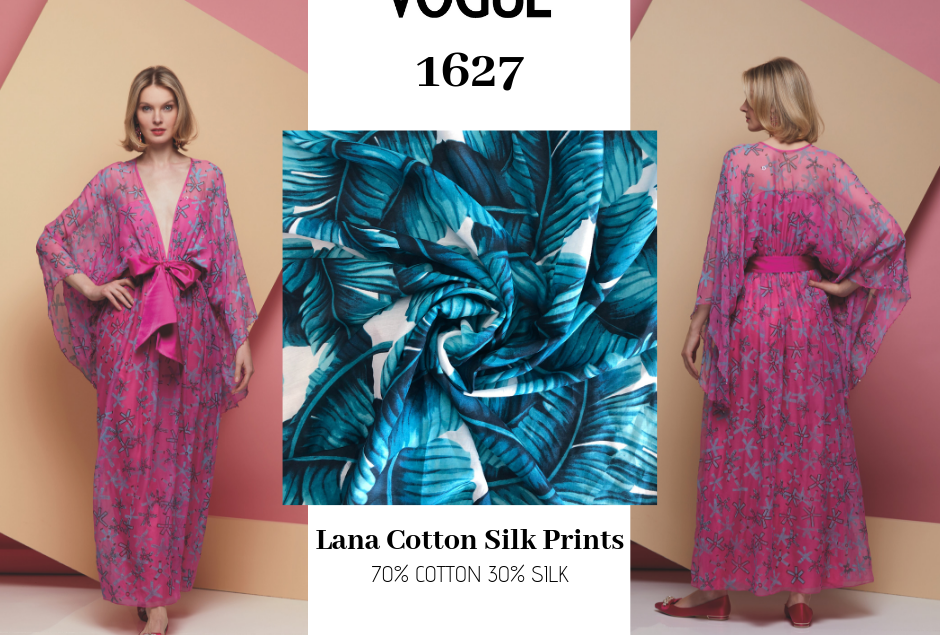 Vogue is bursting with beautiful dress patterns for this summer and we have the perfect fabric matches! Whether you need upscale cruise wear or a tea dress for a wedding, Vogue has you covered.
Vogue 1627 is a beautiful flowing dress with a satin bow to pull it together. This look would be great on a beach or a cruise! Our Lana Cotton Silk prints are beautiful vibrant colors and they are so soft against the skin.
Be chic and trendy with Vogue 1546. The fitted halter bodice with open panel back is a gorgeous look. The fuller skirt offers you the comfort and movement to dance the night away! Worried about being hot, use our Marcie natural fabric with linen to keep the dress light and cool.
This tea length dress is such a classic look and perfect fit. Keep it simple but add an edge with a Pique fabric, with offers texture and dimension to the dress.
The open back trend lives on another season but it doesn't have to be overstated. Keep it simple with this look. The bow adds to the feminine silhouette and fit of this dress. Keep it simple in black or change up the look with a burnt orange sueded look.