Unicorn Hair Clip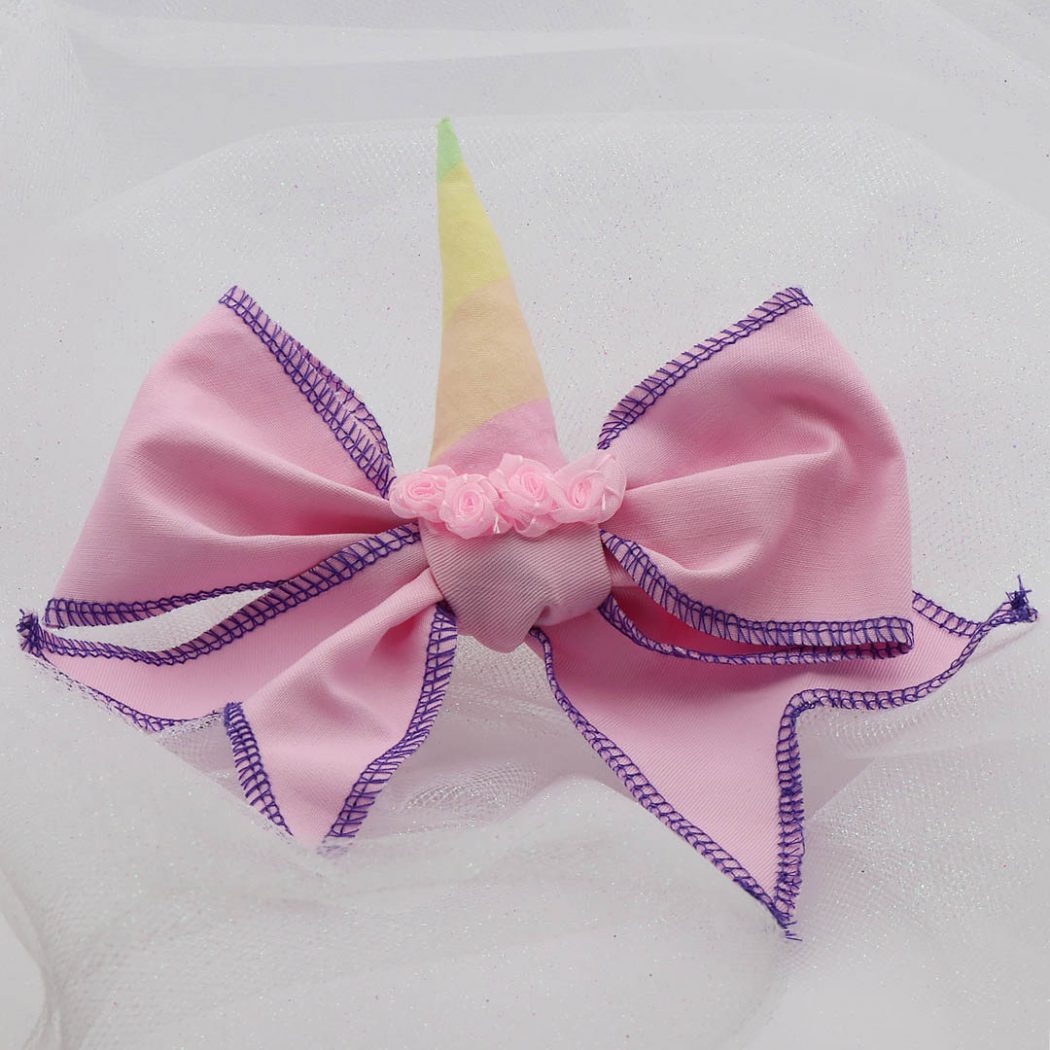 Materials
3″ wide ribbon or 3″ wide fabric cut to 28″ long
Hair Clip
Scrap fabric for horn
Stuffing for horn
Flower decals
Beacon 3-in-1 Craft Glue
Serger: only needed if you are using fabric
Instructions
Cut your fabric or ribbon to 28″ long. Cut the ends at a diagonal to create the ribbon shape.
If using fabric serge edges so the fabric doesn't fray.
Make a bow and tie tight
Make the horn gluing the edges together. Stuff with fiberfill or scrap fabric
Glue to top of bow.
Glue the hair clip to the bow
Add flower decals or whatever you want to finish your Unicorn Bow!