DIY Sewing Caddy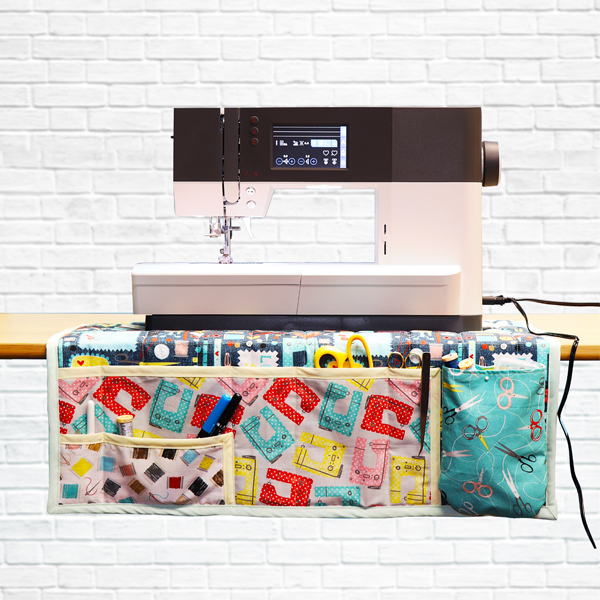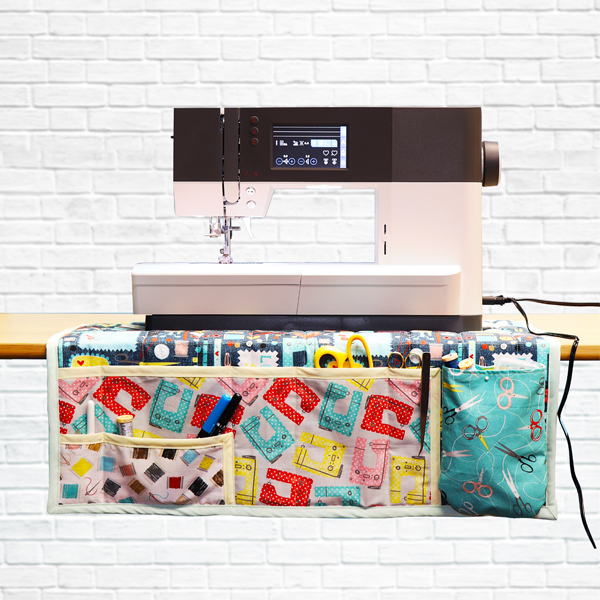 Whether you are looking for a mat to avoid your machine slipping or need some accessible storage, this sewing caddy is perfect for any sewing room! It's easy to make and will leave you feeling organized and ready to sew.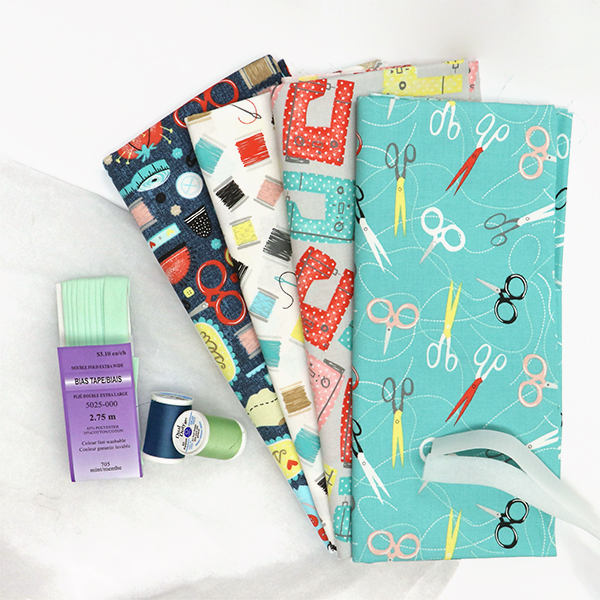 Materials
0.7m fabric for main rectangle
0.7m fabric for backing
0.7m cotton batting
0.2m fabric for large pocket
0.2m fabric for small pocket
0.2m fabric for pouch
2 packages of bias tape
2″ (5cm) of hook and loop tape
curved safety pins
thread
sewing machine
scissors
iron and board
Instructions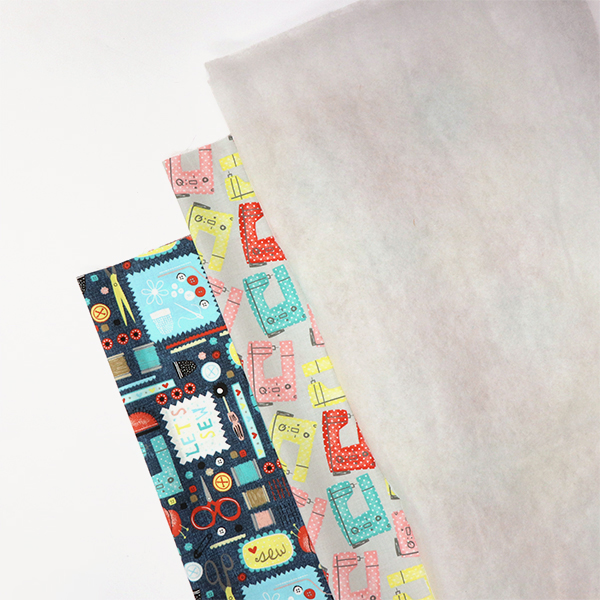 1. Cut your main top piece of fabric 22″ x 25″ (56cm x 63.5cm). Cut 1 piece of backing fabric 26″ x 29″ (66cm x 73.5cm). Cut 1 piece of cotton batting 24″ x 27″ (61cm x 68.5cm).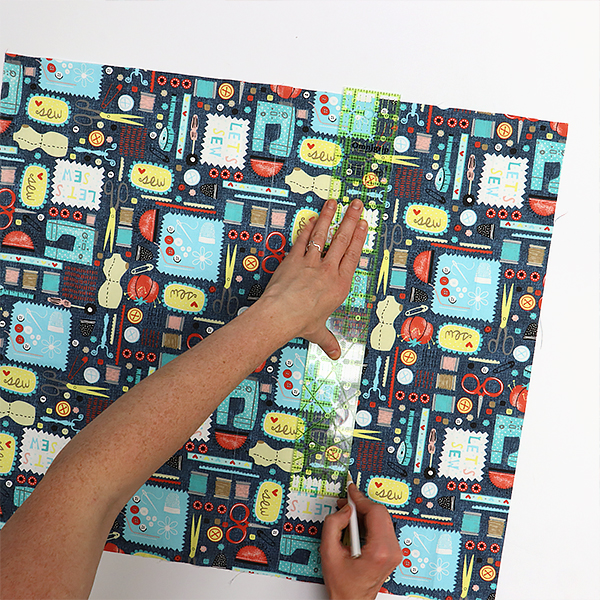 2. Mark a quilting pattern of your choice on the main top piece of fabric. We did 2.5″ x 2.5″ (6.5cmx6.5cm) squares.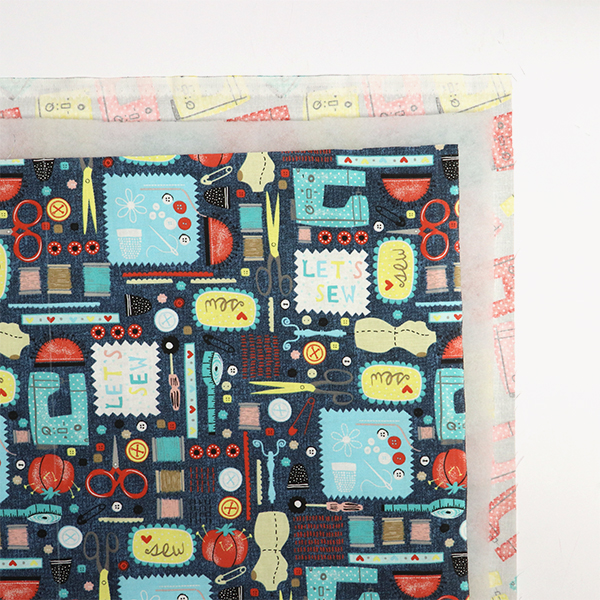 3. Place the backing right side down, the cotton batting on top and then your main top piece of fabric on top with the right side up. You should have a sandwich of backing, cotton batting and main fabric.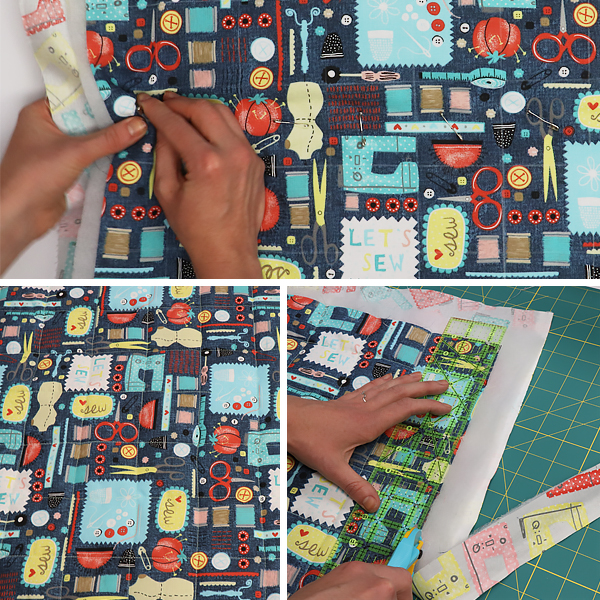 4. Pin your pieces together with safety pins roughly at every square. This will help it from shifting too much. Quilt the pieces together. Clip threads and trim excess backing and batting. Square your edges to create a perfect rectangle.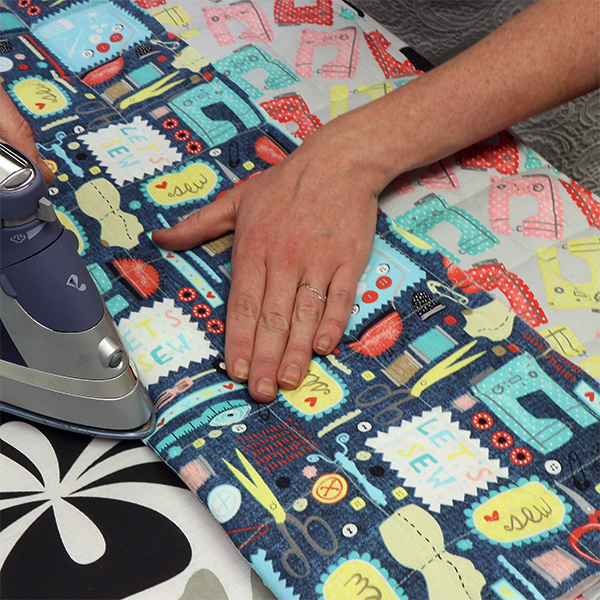 5. Fold up one long edge 8″ (20cm) and press a crease. This is where it will sit on the edge of the table.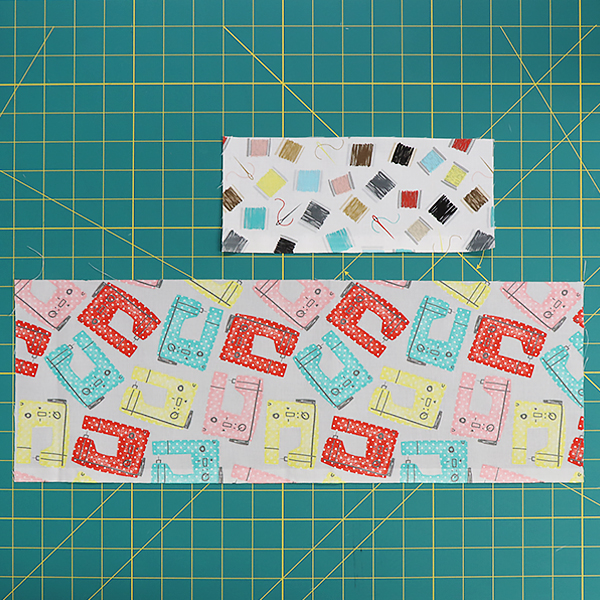 6. Cut out your large pocket 7″ x 19″ (17.75cm x 48.25cm) and your small pocket 4″ x 9″ (10cm x 23cm).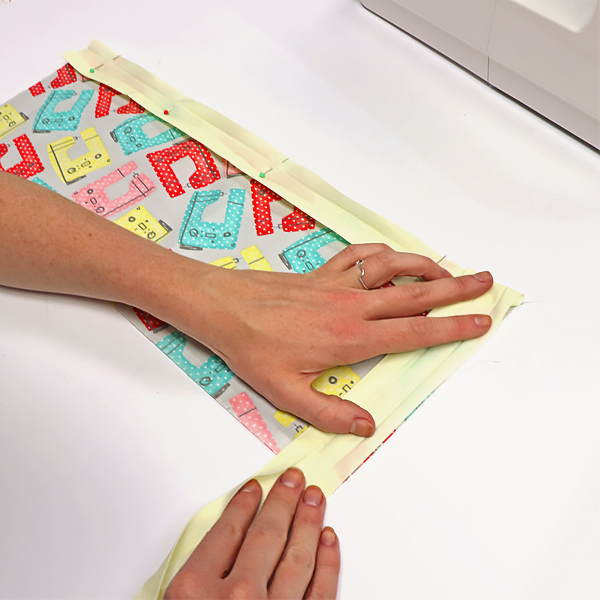 7. Attach bias tape to the top edge and the right side of both pocket pieces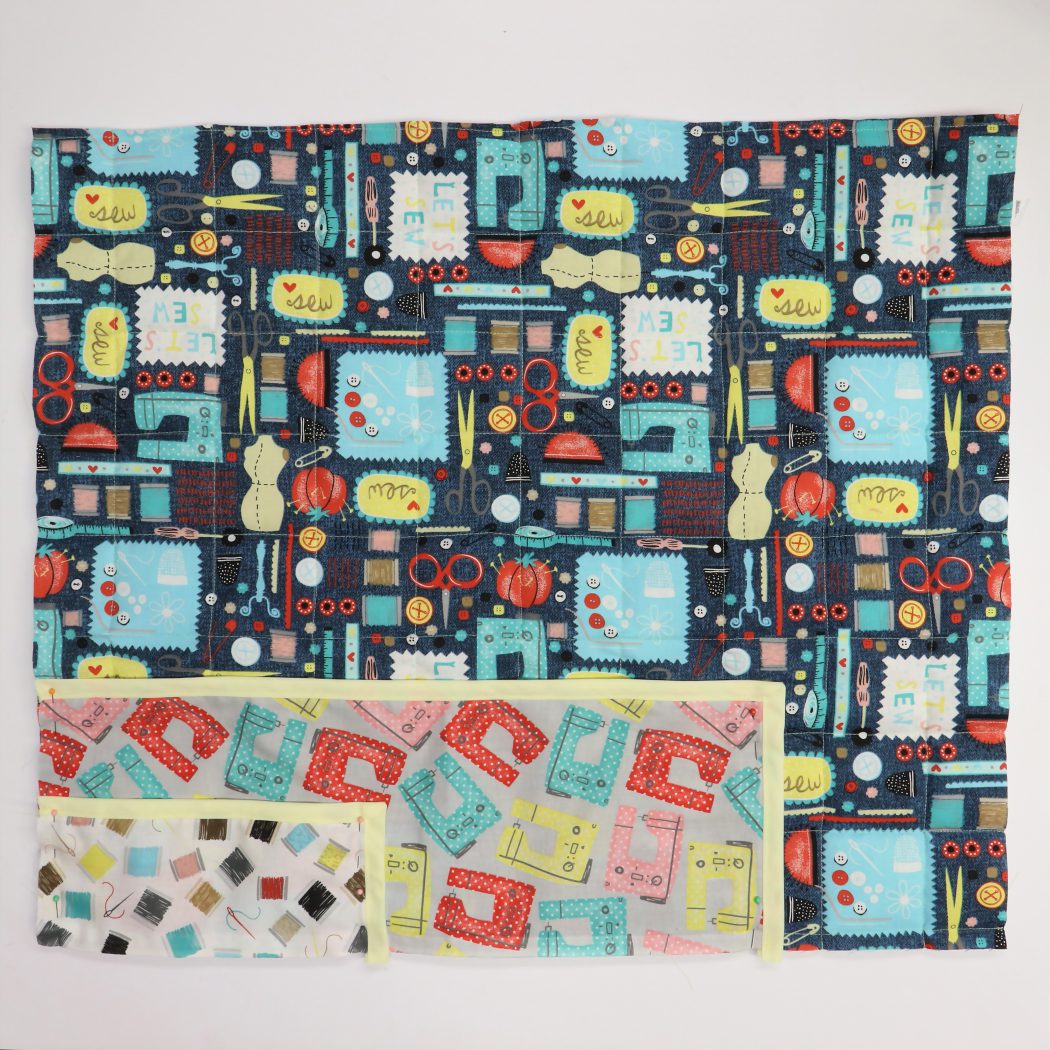 8. Place the small pocket on top of the large pocket, lining up the left sides and bottom edge. Don't pull fabric tight, you want it to be loose with some space to put your sewing supplies in. Pin in place.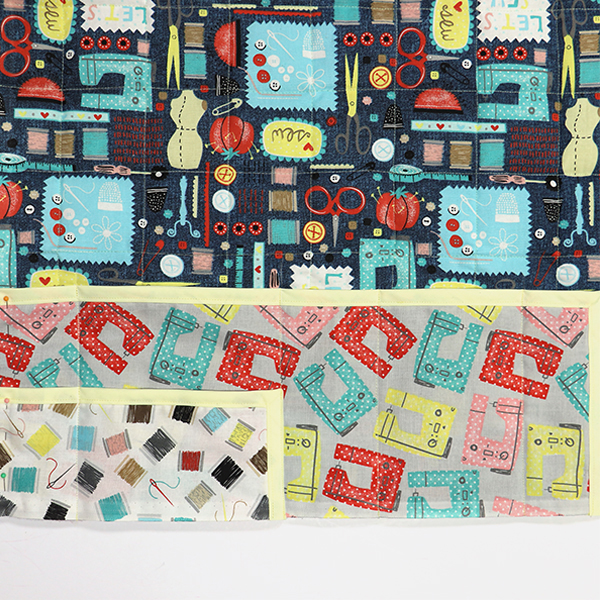 9. Draw lines using a tailors pencil following the diagram (attached). Stitch the pockets along these lines to the main rectangle. Clip threads.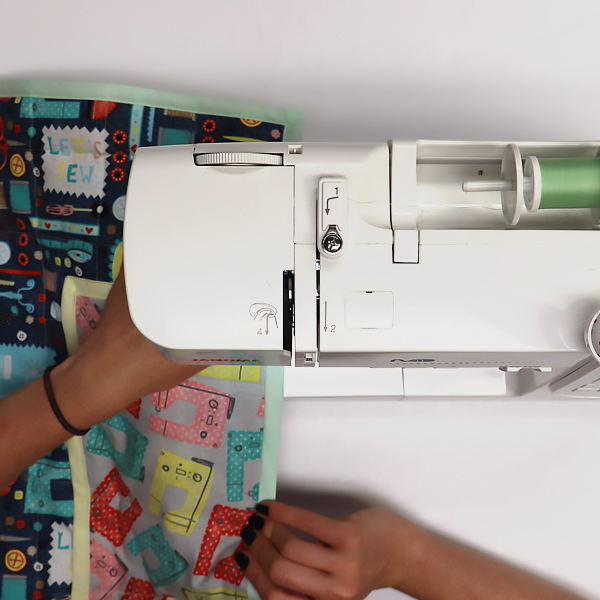 10. Sew bias tape around the main rectangle to finish.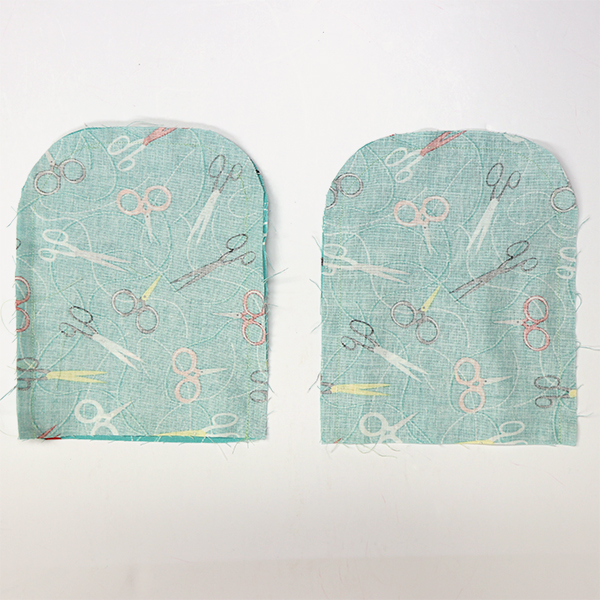 11. Cut 4 pieces of fabric using the pouch pattern, transfer the hook and loop tape markings to fabric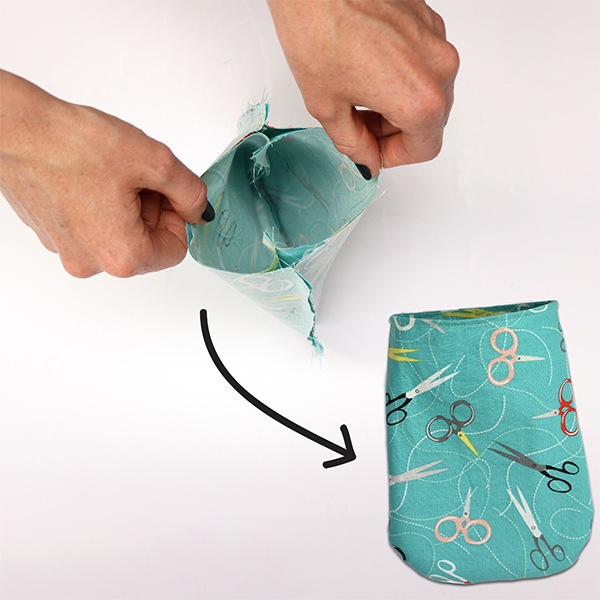 12. Sew 2 pieces right sides together with a 1/2″ (1.25cm) seam allowance and repeat with the other 2 pieces. Place the pouches right sides together and stitch around the top edge, leaving a 3″ (7.5cm) opening to turn right side out. Topstitch around the whole top edge, closing the opening. Press seams.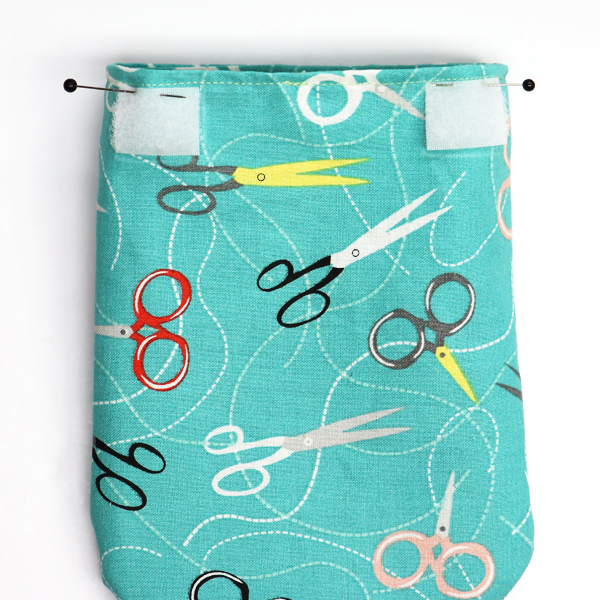 13. Cut 2 pieces of hook and loop tape 1″ (2.5cm) long. Stitch onto the outside of the pouch where marked.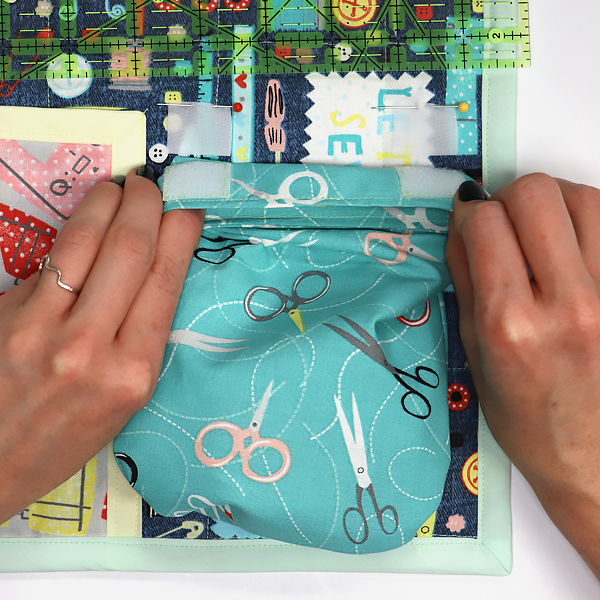 14. Place the pouch onto the sewing caddy and mark where you want it to attach to the caddy. Sew the hook and loop tape over the markings.